Hen Harrier Day: Sunday August 10th 2014
Hen Harrier Day was initiated by

Birders Against Wildlife Crime

(BAWC), and organised and coordinated by a coalition of BAWC, former RSPB Conservation Director and leading activist

Mark Avery

, broadcaster and conservationist

Chris Packham

, the country's leading wildlife charity the

RSPB

, and the

North West Raptor Protection Group

.
And of course we can also add a huge following of supporters on Twitter and Facebook. Our thanks go to everyone who – like us – wants to see an end to the illegal persecution of this beautiful bird
Background:
Just a few hundred years ago the Hen Harrier was a common and widespread bird of prey. Massive changes in land use meant they lost many lowland breeding sites, and they retreated to breed on upland moorland. Relentless persecution by gamekeepers employed on shooting estates followed. Numbers have declined markedly in recent years as intensification of grouse moors has stepped up, and Hen Harriers have been identified as a priority species by the UK Government in terms of combating wildlife crime.
Peer-reviewed research suggests that good habitat remains for Hen Harriers, but there are 962-1285 breeding pairs of Hen Harrier 'missing' from Scotland and 322-339 pairs 'missing' from England. A 2011 report clearly stated that in England illegal persecution is "such a constraint that the Hen Harrier is threatened with extinction as a breeding species".
In 2013 – for the first time since records began – no Hen Harriers fledged young in England.
In 2014 just three pairs have bred – all have required 24 hour protection. No-one knows what might happen to their young when they leave the natal areas.
On the 10th of August – when the media's attention was turning towards grouse moors and the start of the 'Inglorious 12th' – we highlighted the scandal of the widespread illegal persecution of Hen Harriers on upland grouse moors and celebrated one of our most iconic birds of prey.
For BAWC, Hen Harrier Day was primarily about raising awareness of wildlife crime – the persecution of a protected bird of prey. We felt then (and still do) that to move on from the current situation, there has to first be a full and clear acknowledgement from the shooting industry that illegal persecution has been widespread and is a limiting factor on Hen Harrier populations. Next there needs to be a commitment from the industry to ensure that all legislation protecting our wildlife is rigorously enforced, and that lawbreakers – current and historic – are reported to the proper authorities immediately.
A selection of external news/posts published in the run-up to Hen Harrier Day
Hen Harrier Day Events
The teams behind Hen Harrier Day negotiated with local councils and park managers to allow peaceful, legal gatherings on Sunday August 10th at the following three sites:
Northumberland organised by Birders Against Wildlife Crime

We utilised the South Tyne Trail at Lambley just south-west of Haltwhistle. With a car park readily available at Coanwood, supporters joined BAWC co-founder Alan Tilmouth for a 'meet and greet' at the viaduct by walking along the former mineral railway line. Alan also created a 'selfie trail' for 1km, using photos sent in to our 'selfie wall' page, and was on site from 09:00-16:00.

Despite the horrible weather, almost 100 people turned up, with supporters (for example) travelling down from Scotland and across from Cumbria.



North Northumberland Bird Club Chairman Graham Bell standing up for Hen Harriers despite the 140 mile round trip in poor weather today; still genuinely passionate about birds.
---
Derbyshire organised by Dr Mark Avery, author and conservation expert, former RSPB Conservation Director.

Mark Avery organised an event at the Upper Derwent Valley based at the Fairholmes Visitor Centre (Hope Valley S33 0AQ). Renowned conservationist and photographer Chris Packham attended to show his support for the threatened Hen Harrier and his disgust at the level of illegal persecution of this magnificent bird.

Despite absolutely horrendous weather 570 people attended from all over the country (nicknamed the 'sodden 570'!), coming together to express their anger at the persecution of Hen Harriers on our upland moors.





Mark Avery, Jonny Rankin, and Chris Packham

---

Lancashire organised by the North West Raptor Protection Group

The North West Raptor Protection Group hosted a Hen Harrier Day event at the heart of England in the Forest of Bowland at Dunsop Bridge.

Again, despite some horrendous weather, a large number of people turned up to protest about the illegal persecution of Hen Harriers.

The photo below shows organisers and members of the NWPRG amongst others.



NB Please note that at all three events there was no trouble whatsoever, no illegal acts committed, and no disturbance caused.
Ashley Watts' event in Weymouth
A week before Hen Harrier Day, Weymouth-based BAWC (and Hen Harrier Day) supporter Ashley Watts, a local birder and conservationist, independently organised a group photo at the RSPB Discovery Centre at Radipole, Weymouth (DT4 7TZ).
The photo was scheduled for 10:00am on Hen Harrier Day, and Ashley arranged for BAWC's 'selfie' posters to be available in the RSPB Discovery Centre and a surprisingly large group was assembled! our thanks to Ashley, who demonstrated an interesting model for promoting future Hen Harrier Day events…
Jersey (Channel Isles) Raptor Day – Sunday 10th August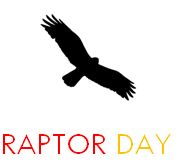 Birds On The Edge invited local residents to a RAPTOR DAY, a celebration of Jersey's raptor diversity and these birds' beauty and ecological role in our natural communities, in partnership with Hen Harrier Day. A series of events were carried out:
10.30 – 12.00 Summer 2014 RaptorWatch: The annual co-ordinated census carried out by a team of volunteers stationed at various observation points across the Island. You are welcome to join us for RaptorWatch at the Wetland Centre by St Ouen's pond or at Noirmont.
12.00 – 12.15 RaptorWatch results and recap. Location: Wetland Centre main area.
12.15 – 12.40 Celebration of Hen Harrier Day. A short talk highlighting the issues that endanger the Hen Harrier and the activities taking place across the UK to raise awareness. Location: Wetland Centre classroom.
12.40 – 13.00 Marsh harrier research in Jersey. A short talk about the colour-ringing project and the ecology of our present population. Location: Wetland Centre classroom.
13.00 Raffle of a very special item of original artwork (of which half the proceeds were generously donated to BAWC!).
Chris Packham's support for Hen Harrier Day
Conservationist, naturalist and broadcaster Chris Packham was a major supporter of Hen Harrier Day, and as well as giving BAWC an exclusive interview (see the links to our podcasts below) turned the homepage of his website (www.chrispackham.co.uk) over to promoting events and more. This cut-down screenshot is from 27th July.
LUSH support for Hen Harrier Day
As soon as Lush heard about the illegal persecution of Hen Harriers and the threats they face they felt compelled to help tell the story of their near extinction in England as a breeding bird.
From August 8th to the 12th Lush invited customers in their UK shops to come and learn about the demise of this incredible bird and gave them the opportunity to sign specially designed postcards, appealing to those who can help turn this situation around, to do all they can to stop the extermination of Hen Harriers.
The total number of postcards signed by customers are still being tallied up, but so far over 20,000 have been received!
To assist customers with the hard facts, the partnership of birding groups organising Hen Harrier Day also created the Raptors Alive website.
Street Art
Renowned street artist and activist ATM obtained permission to paint a stunningly beautiful painting of a male Hen Harrier on the 'block house' (an old WW2 concrete defence) at Shell Ness on the Isle of Sheppey, Kent (grid ref approx TR 05282 67631).
Need something to wear on Hen Harrier Day?
We have teamed up with Spreadshirt to offer a wide range of t-shirts, sweatshirts, hoodies and hats, not only for Hen Harrier Day but for other occasions.  Please have a look HERE
Social Media campaigns
We completely understood that not everyone was going to be able to join us in person on the day – but that's why social media was invented! For those who couldn't make it we suggested that all that was needed was a smartphone or a computer, and maybe a camera and a willingness to take a 'selfie'!
Thunderclap: The groups organising Hen Harrier Day co-ordinated a 'Thunderclap' – a method of using Twitter or Facebook to create an amplified message across social media.At 10:00 on Hen harrier Day a message was sent out at the same time to all of the followers of the supporters who signed up: in effect it exploded across social media like a thunderclap bursts across the sky (crashing our website as thousands of people learned about Birders Against Wildlife Crime for the first time)!



A remarkable 2.33 MILLION people were reached via this Thunderclap!


Thankyou for everyone who signed up, and BAWC would like to thank the team who met (online) and discussed the message and timing of this campaign, and especially Naomi Rose of the RSPB who took the lead on creating it.

Twitter: Between us we all managed to get

#HenHarrierDay

trending on Twitter!On the morning of the 10th we were just outside the national Top Ten, with thousands of tweets a minute

.

Twibbon: We launched a Twibbon campaign for both Twitter and Facebook which attracted a fantastic 1582 users! Thankyou to everyone who took part.
'Selfies': Yes, we know, 'selfies' (photos of yourself posted online) have a bit of poor reputation now (thanks all you Z-list celebs) but actually they are a great campaign tool, and we made it possible to be at a Hen Harrier Day event without even having to leave home by being part of a 'virtual crowd' of selfie posters!

We uploaded a 'We're Missing our Hen Harriers' poster and simple instructions to http://birdersagainst.org/were-missing-our-hen-harriers-selfie-download/.

Well over 150 selfies came in (special mention to Mull's Hugh Miles who apparently worked the whole island thrusting posters on residents!)

Here's a quick snapshot of just some of the photos – and don't you wonderful people look great!



Hen Harrier Day podcasts
As part of our work to highlight the illegal disturbance and illegal killing of Hen Harriers we recorded a number of interviews with experts and activists which we uploaded to our Soundcloud stream as podcasts.